River Village-RiverVillage is one of the final villages in the Valencia Master Plan. It is located east of Bouquet Canyon Road and north of the Santa Clara River in the City of Santa Clarita. RiverVillage is designed with traditional small town character and Americana theming in its landscape and architecture. RiverVillage seeks to establish a village with a strong and unique sense of place and to accentuate and complement the area's idyllic natural setting.

RiverVillage encompasses approximately 700 acres of which 60% will remain as natural areas including the Santa Clara River and a spectacular 30 acre oak woodlands (similar in feel to the Summit Park oak arroyo). The village includes traditional single family and townhome residences as well as recreation centers, parks, river trails and a small neighborhood retail center. RiverVillage provides close to $25 milion in fees and right of way towards the completion of the Cross Valley Connector. Call Mike Wertz (661)219-2234 for more information!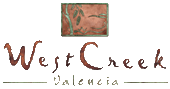 Westcreek- One of Valencia's final villages, WestCreek showcases 966 acres of diverse terrain that, while naturally forming two distinct enclaves, creates one uniquely cohesive sense of place. The first enclave, known as WestCreek, sits just above the banks of the San Francisquito Creek and will feature single-family residences, townhomes and apartment homes, the village retail center and a neighborhood recreation center. Call Mike Wertz (661)219-2234 for more information!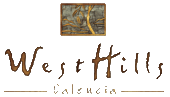 West Hills-This second area, called WestHills, will offer a variety of traditional single-family homes and a recreation center in a gated hillside environment. A site and funding is already in place for a new elementary school. With more than half of the village's land perserved as natural areas, WestCreek's abundant amenities include a 17-acre park, pocket parks, paseo paths and trails along the creek. The village is also home to Rio Norte Junior High School, which opened in 2003. Call Mike Wertz (661)219-2234 for more information!





Newhall Ranch- Master planned community, approximately 20,000 attached and detached homes, total build out in about 20 years. Call Mike Wertz (661)219-2234 for more information!